June 19, 2019
#SharedLivesWeek
Shared Lives is for people who need a little extra help with everyday stuff like cooking, cleaning and getting out and about. These people go and live with a specially recruited and trained Shared Lives carer, and like most families do, they navigate life together. Our amazing, yet ordinary carers can provide people with a more positive outlook on life, the confidence to do the things they enjoy most in life and the stability of having someone to turn to when they need it. Someone who really understands them and wants the best for them.
The focus for Shared Lives Week this year is about giving everybody a #GoodLife.
Nancy and John's story
If you're based in the North West, you might have caught sight of some PSS VIPs on ITV Granada News on Monday 15th June. John has been living with Nancy for a long time now in her home in Liverpool. He has a form of dementia that sometimes makes doing things independently difficult for him.
John loves spending time with Nancy.
She jokes that she sees him more than her husband and that he knows her friends even better than her. John has become such a big part of her life. He loves nothing more than grabbing a brew with Nancy and getting stuck into a puzzle. He's supported by Nancy as much or as little as he needs on a daily basis.
The support that John needs can vary from day to day but Nancy is always there for him, no matter what. The pair are a fabulous duo, always laughing and smiling when they're together. It sums up what Shared Lives is all about.See their feature here:
Charles had applied to become a Shared Lives carer in the Midlands. The team felt that he embodied all the right values to be able to support someone, providing the right level of guidance and helping someone to really reach their potential in life. Charles was a pleasure to work with and throughout the assessment and from discussing his skills experiences it was obvious that he had the right balance of being professional and big-hearted too.
A referral came through from Social Services one evening. Michele needed an overnight stay somewhere urgently and Charles seemed like the perfect match. As part of our Shared Lives matching process, the person we're supporting can go to visit, or even stay over at the carer's house as a road test to see whether they might like to live there. After all, it's important to know we're going to get on with the people we live with. Michele went to visit Charles' house one Saturday night soon after. The pair hit it off instantly: Michele said Charles made him feel comfortable and at ease.
The day after Michele's short stay was Mother's Day. Charles thought it might be nice for Michele to take something home for his mum. So he took Michele shopping and supported him to choose a card, chocolates and flowers for his mum. He'd asked him a bit about his mum to help him figure out what she might like best.
The next day, Charles dropped Michele of at home and Michele gave the gifts to his mum. Michele's mum was very emotional and thankful as she has never received a mother's day gift from him before. This was a very special moment for her and Michele is now treating his mum even more.
Charles provides regular respite for Michele and their relationship is blossoming day by day. Michele has found a real friend in Charles and their friendship really fills the Shared Lives team up with joy.
Shared Lives can mean a short stay, a long stay or anything in between. It depends on your needs or what you can offer to somebody if you're a carer.
Andrew's story
Andrew lives with his long-term carer, Rita, in Lincolnshire. Rita gives him lots of encouragement to do the things in life he likes the most.
Andrew has Down's Syndrome and some complex learning difficulties. He attends a fantastic day centre in Boston most days of the week called Thistles. Thistles is an amazing place where people with learning disabilities can come together and enjoy nature. It's a large plot of land out in the countryside owned by the local charity.
Andrew loves exploring the place that much that he's been going for several years now! There's some raised beds and poly tunnels where people who use the service can grow their own fresh produce. They can then cook all their delish vegetables up in the new clubhouse there, which has modern kitchen facilities and offers cookery classes. They also skill people in creating their own beautiful hanging baskets and then sell these onto the public. It's such a rewarding thing for them to see their hard-work being sold off and raising important funds for charity.
Andrew thrives in this great environment and is well-known and appreciated by the team there. It's become a massively important part of his life and has helped him to feel happier about life. Rita supports Andrew to go there as much as possible and get involved with all the stuff on offer. She loved the place so much that she's now become one of the board members there and her husband Rowland also volunteers there.
This is a prime example of how Shared Lives carers support people to live active and fulfilled lives in the community. Andrew isn't held back by his disability, he's enjoying every single day.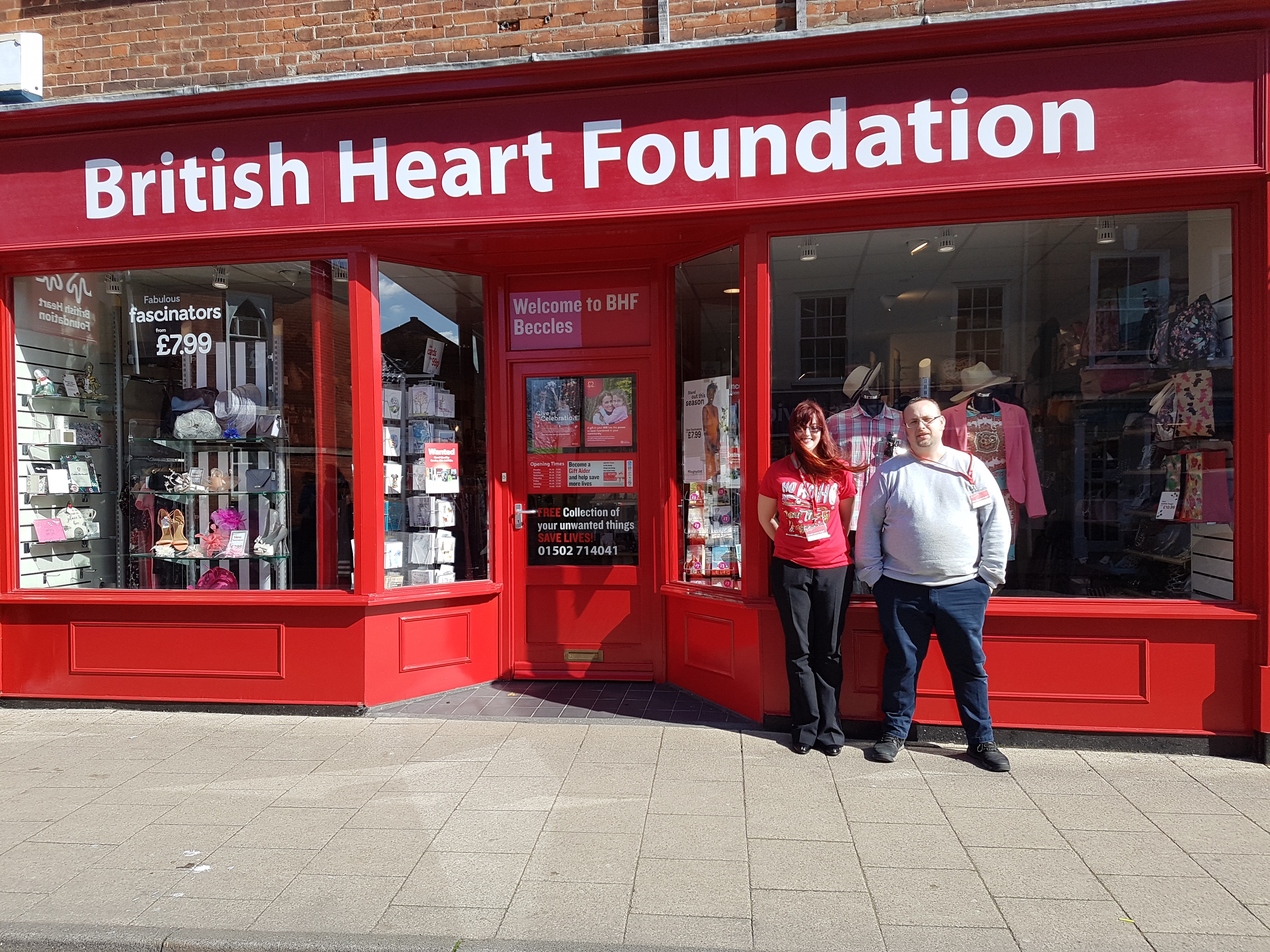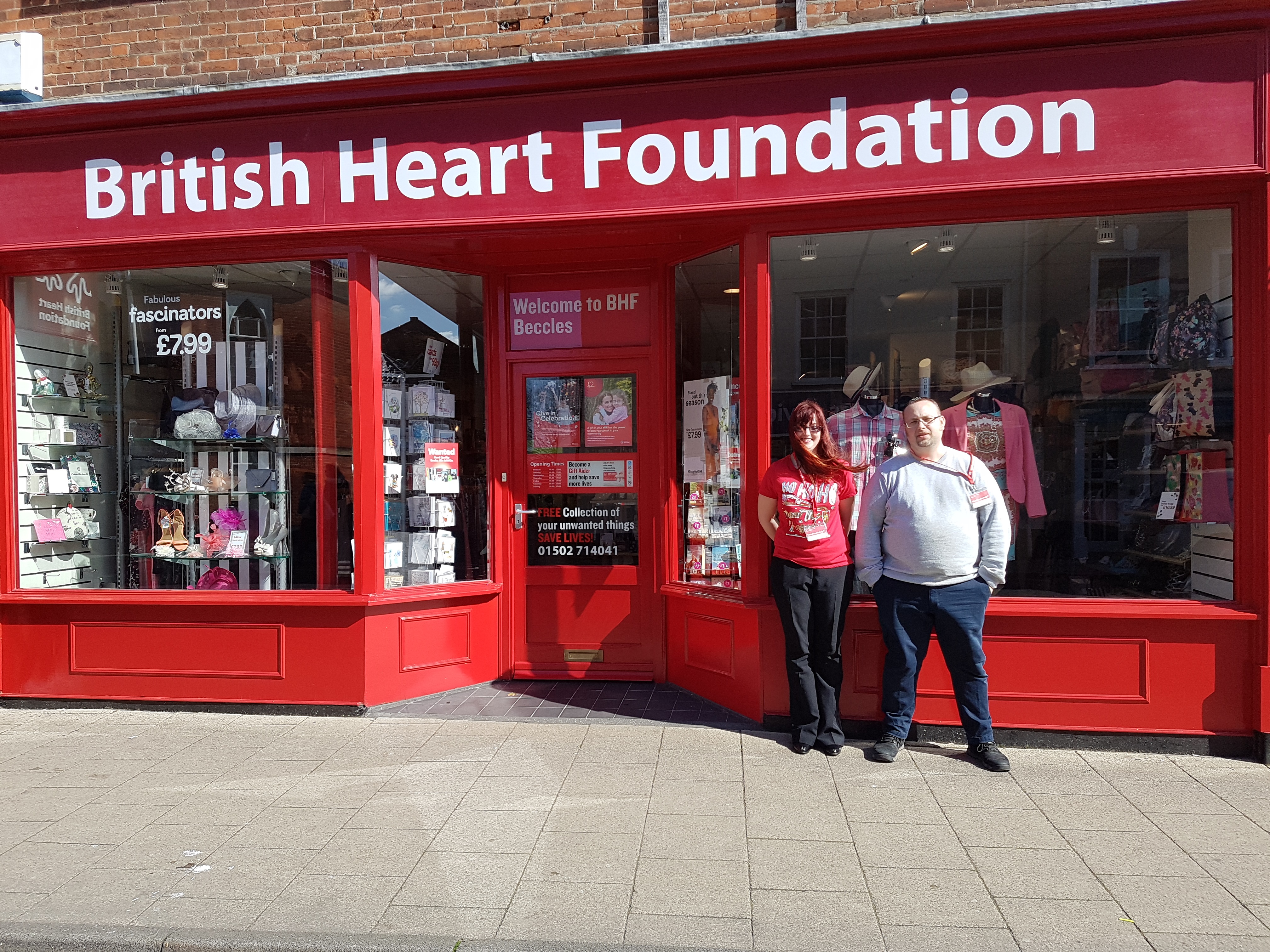 Vicky's story
Vicky uses our Shared Lives service in the East of England. She's been living in her current placement for a year now. After successfully completing her college course in catering she found herself at a loose end. There was no more funding available for further studies.
Vicky described how she felt a real lack of confidence and was becoming bored, lonely and unable to motivate herself.
With support, she applied online for many volunteer jobs with not much success. Her carer really wanted to support her so, together they worked on a plan to get Vicky a job. They worked on her CV and cover letter together, making sure it got across Vicky's passion and determination. They then made copies of this and walked around her local town, visiting lots of different charity shops to ask about volunteering.
The British Heart Foundation were so impressed with her enthusiasm to get working that they gave her a trial. Vicky aced here trial and has now been volunteering with the shop for several months!
During her time there, she's made real friendships and it has given her a new found confidence. She now feels she has purpose and relishes the opportunity to give back to the local community.
Vicky spurs everyone on around her. She always encourages people individuals to never give up on their dreams. She says: 'If you keep trying you will get there in the end.'
Want to support someone to feel more confident and to succeed in life? As a Shared Lives carer you could do just that.
Visit: makeyourself.org.uk.