June 11, 2020
Carers Week 2020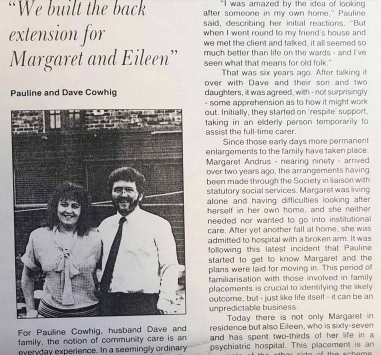 It's #CarersWeek. A time to recognise the tremendous job that carers are doing right now, especially at a time when people are feeling more isolated, distressed and in need of different types of support.  
Our Shared Lives service has been providing a different type of care for 40 plus years now. It's a bit like fostering but the very big difference is that it's for adults who want and need their own freedom and independence. People who need support live with, stay with or spend their days with a specially-trained PSS carer who empowers them to lead their life their way. 
PSS Shared Lives carers Dave and Pauline have dedicated their lives to supporting people to make the most of theirs. For the last 30 years, they've been welcoming people from all walks of life into their home and into their family – providing them with support to stay healthy, happy and safe and fulfil their goals. Not only have Dave and Pauline given the people they have supported a warm and cosy place to live, but a place in their hearts, too.  
If there's one thing we know for sure, it's that there's always more to people than meets the eye and you should never judge a book by its cover, as Dave's story proves. 'The people we support had lives before they came to us. They had families and adventures. That doesn't need to stop just because things turned out a little differently for them. It's our job to make sure it keeps going.' 
Flick to page 93 of our wonderful centenary book, funded by National Lottery Heritage Fund: 'What Ought to be Done', to read their story: https://bit.ly/PSSCentenarybook 
And, please let us know what you thought of our book, which we thank our friends at National Lottery Heritage Fund for making possible: bit.ly/PSSCentSurvey 
#CarersWeek 
Heather is a Shared Lives carer in Manchester. She has been a Shared Lives carer for four years. For her, caring means everything. Caring is in her nature and she loves the opportunity to support someone to grow and develop new confidence and skills. As a carer she gets to build relationships and friendships. 
Shared Lives carers are like foster carers but they support adults to lead life the way they want to. Gillian, who is supported by Heather and lives in her home, struggled with depression and communication skills after her mother sadly passed away. For Heather, Shared Lives is about love and she feels like her home is built around love. Gillian really needed this love and has come on so far since living with Heather. Heather says about being a carer it's like, 'you're making a path for a better person which is for yourself as well.' 
Heather would encourage anyone who has the same big-hearted traits as her to think about a career caring. To find out more about becoming a carer, visit: makeyourself.org.uk 
#CarersWeek 
 Sebastian is supported by his Shared Lives carers in Suffolk. He has lived with his carers for five years. He wanted to tell everyone all about how great Shared Lives is and the things about it that are important to him.  
According to Sebastian, he loves being supported by his Shared Lives carer to have lots of independence to do the things he likes doing most. He feels like he has the best of both worlds with Shared Lives. He has someone there who he trusts and can turn to whenever he needs support whilst being able to go out on his own in the community and gain new skills and confidence. He especially loves going to see Thomas the Tank when he makes appearances at train stations. Sebastian feels that he has been given the chance to show how sensible he is and how he can go out and about safely on his own.  
Sebastian is so passionate about Shared Lives that he's now supporting our carer recruitment panel, helping us to find the very best new carers and asking them all the most important questions about the support that they'd give to him. We think 'experts by experience' are the people who should help us recruit the right people. 
To find out about becoming a Shared Lives carer, visit: makeyourself.org.uk. 
#CarersWeek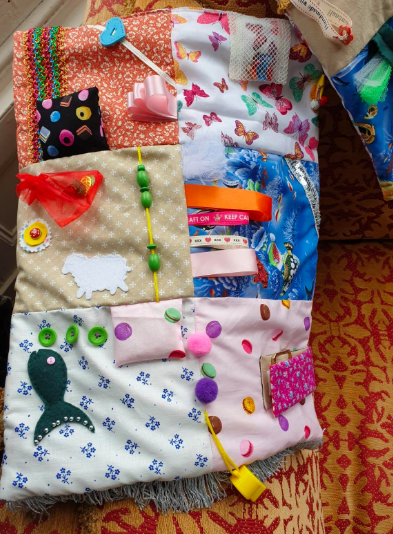 Our TRIO service supports adults with symptoms of memory loss in North Wales. Two adults who have symptoms are matched up with a companion who joins them on days out and about, doing the things they enjoy most. This gives them all the benefits of social interaction and being close to someone with the shared experience is thought to bring more positive health and wellbeing.  
During lockdown days out haven't been able to proceed because lots of people supported are in the shielded category. Support has still been happening remotely and these guys are getting way more techy in the process. And some of the more traditional, big-hearted gestures are still being adopted to support their wellbeing.  
Chrissie, one of our fantastic carer companions has been stitching together these beautiful sensory blankets for the people she usually supports on days out. These have been proven to relax the minds of people with dementia symptoms, including lots of fiddly elements to distract the brain and keep them occupied. This can be comforting, especially when coupled with the snuggle factor of a cosy blanket wrapped around them. Amazing stuff, Chrissie.  
Thank you for being so big-hearted and determined to do as much as possible and stuff outside of their normal job roles at a time when this was #NeverMoreNeeded. Caring just a little more can go sucha a long way.  
#CarersWeek 
Here's Paula, who's a Shared Lives carer in the Midlands. She supports Tara and Beth who live in her home with her along with her husband and daughter. Tara and Beth both have learning disabilities and didn't feel ready to live on their own when they became adults. Living with Paula and the family they lead really active and fun-filled lives whilst getting supported with their emotions, gaining life skills and learning about important practical stuff like managing their finances.  
Paula thinks working as a carer is one of the most rewarding roles out there and it's clear to see that the girls love living together in their Shared Lives family. She found the training and recruitment process with us really simple and useful. Shared Lives supports lots of young adults who are leaving the formal care system but don't feel ready to live on their own along with people with mental health challenges, learning disabilities, new parents, people leaving hospital and finding their feet, people overcoming substance misuse and lots of people with varying support needs. 
As a carer you could support someone to feel like singing every single day. Find out more: makeyourself.org.uk. 
#CarersWeek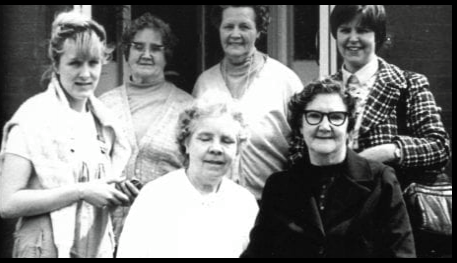 1978 was a year of ground-breaking firsts: the first test tube baby in the UK, the first time we boogied on down to 'Stayin' Alive' by the BeeGees and the first time we invaded space (at the arcade, of course).  
Never one to shy away from the action, PSS was also cementing a first in the social care world; a pioneering model of support which works so well that it's still very much thriving 40 years on. Thanks to the unstoppable Sue Newton, our Shared Lives service was born in 1978. Shared Lives is a form of social care for adults, where someone who needs support – whatever their needs might be – is carefully matched with one of our Shared Lives carers and either goes to live with them in their family home in the long or short-term, or is supported by them during the day. Their Shared Lives carer's job is to support them to live their lives to the fullest, whatever that means for them, and the people we support are given as much or as little support as they want or need. Shared Lives was such a unique idea in the UK that it changed the face of social care and has been impacting lives ever since. Sue was at the helm of a new movement to move people out of 'institutions', as they were then called and into their communities with carers. This changed the lives of so many and paved the way for so many more. 
Turn to page 127 of our wonderful centenary book, funded by National Lottery Heritage Fund: 'What Ought to be Done', to read the story of how Shared Lives began : https://bit.ly/PSSCentenarybook 
And, please let us know what you thought of our book, which we thank our friends at National Lottery Heritage Fund for making possible: bit.ly/PSSCentSurvey 
#CarersWeek 
Karen is a Shared Lives carer in Merseyside. She's been a carer for five years. She admits that when she first became a carer she did struggle, she wasn't sure how to act. She then realised that she just needed to be herself. She listens to the people she supports and empowers them to follow their passions whilst they live in her home. She has learnt so much as her time as a carer and says it's the best things she's ever done. 
She gets to see people become more assertive, gain new confidence and a voice. Now she couldn't think of anything else she'd rather do. She truly shares her life with the people she supports, they are part of her family.  
To find out more about becoming a Shared Lives carer and putting your people skills to amazing use, visit: makeyourself.org.uk.  
#CarersWeek 
Lizzie is supported by her Shared Lives carer in Norfolk. Her carer has supported her to become more independent, catching the bus on her own. Her carer has empowered her to gain new employability skills. Her carer has given her the tools and support to decorate her own room just the way she likes it. That's because these are the things that are important to Lizzie and the things she asked before moving in with her carer. She thought of these questions herself. 
Shared Lives is shaped around the individual person. It's a bit like foster care but the big difference is that it's for adults who want to live their own lives and be given independence alongside support when they need it. Carers ensure that the person living in their home, staying with them or spending their days with them gets this. And people like Lizzie are a big part of our recruitment process, they know the right questions to ask of new prospective carers and what 's important to feel safe and supported. 
To find out more about becoming a Shared Lives carer, supporting other people like Lizzie and being recruited by people like Lizzie, visit: makeyourself.org.uk 
#CarersWeek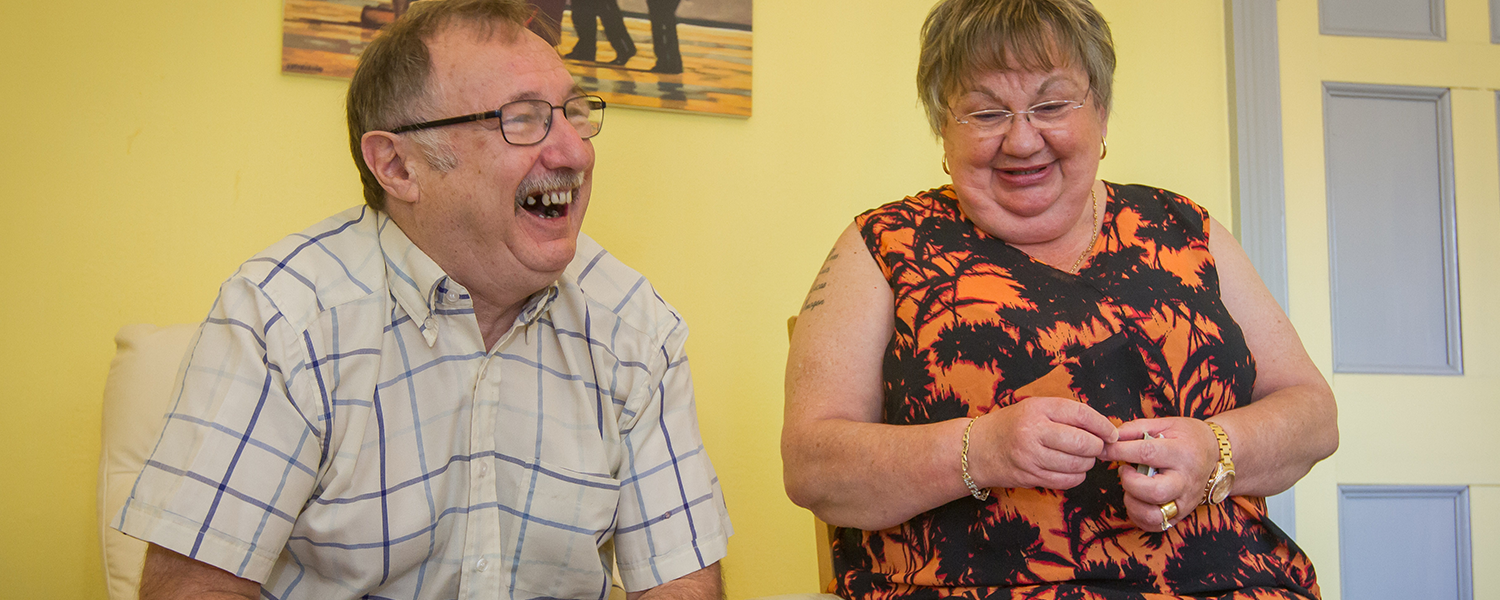 Sometimes in life you meet people who are just unforgettable. Shiny gems of human beings who stick out in your mind for many years to come. Shared Lives carer Nancy, who lives in Liverpool, is one of those people. She's been a Shared Lives carer for 29 years and, in that time, has provided the highest quality support to people who have needed her all over the region. But not only does this ex-nurse provide professional support, she also provides people with something much more than that: family. Just like all of our amazing Shared Lives carers, she has opened up her home and welcomed people in just like one of her own.  
John suffers with dementia and has lives with Nany for six years. The two get on like a house on fire and are well-known around Liverpool because of their beautiful friendship. John was really low when he moved in with Nancy, he didn't even feel like shaving. Nancy has worked hard with John, supporting him with his mental health and wellbeing.  
The pair also featured on Granada news last year, telling the world about how Shared Lives has changed their life for the better. Watch their piece here: https://www.facebook.com/granadareports/videos/2400808510172957/UzpfSTM4ODkzNTI3NDQ5NTczMToyMjE3OTk4NzY4MjU2MDMw/?q=pss%20uk%20john%20and%20nancy&epa=SEARCH_BOX 
And flick to page 133 of our wonderful centenary book, funded by National Lottery Heritage Fund: 'What Ought to be Done', to read about all the people Nancy has supported in 29 years : https://bit.ly/PSSCentenarybook 
Please let us know what you thought of our book, which we thank our friends at National Lottery Heritage Fund for making possible: bit.ly/PSSCentSurvey 
#CarersWeek 
To close #CarersWeek in style, here's Mark supported by Shared Lives carers in Liverpool. His carer said, 'this is how Mark says he feels living in ours'.  
Mark was in hospital earlier this year with coronavirus. When he got the all-clear he was so happy and thankful to #ourNHS staff for supporting him to get better. He couldn't wait to get back home to his Shared Lives carers who've been supporting him to stay safe ever since.  
Mark's carers empower him to do the things in life he enjoys most. During Covid-19 whilst Making Days, the PSS day centre he normally attends is temporarily closed, he's still keeping up his singing and dancing. Mark's quite the performer and his carers love how colourful he makes their home with his enthusiasm and lust for life. 
Interested in becoming a Shared Lives carer? Visit: makeyourself.org.uk.