Our Big Plan
Instead of a complicated strategy that can sometimes be more about sounding good than doing good, The Big Plan is our way of showing what it is we're all working towards.
The Big Plan shows us what we're going to do, when and how. We made it back in 2015 and we said we'd try and get as much of The Big Plan done by the end of our 100th birthday year (that's this year). It was designed by all kinds of PSS people and the people who use our services, to make sure it reflected not only what our teams want to achieve, but what the people we support would like to see us doing, too.
What does The Big Plan say?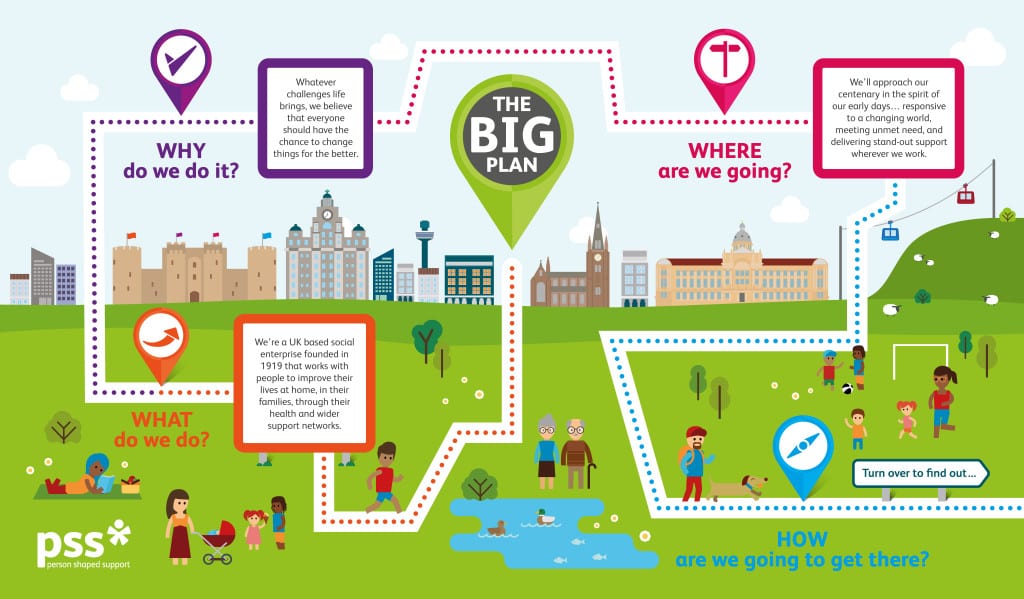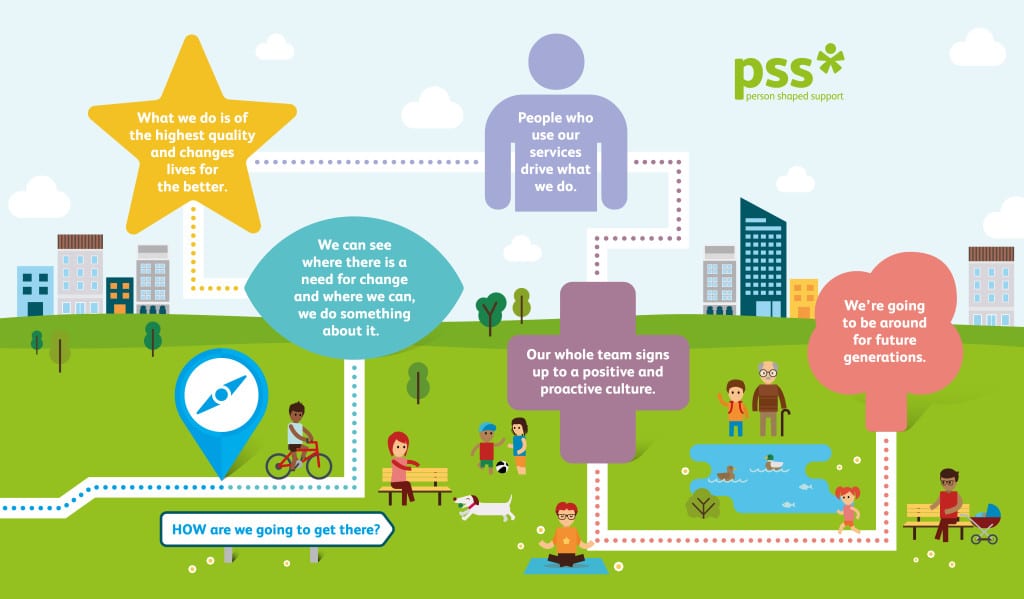 What happens at the end of this Big Plan?
At the end of 2019, we'll be taking stock of all we've done and creating our next Big Plan, which builds on all the great things we have achieved since 2015. Our new Big Plan will come into force by April 2020.